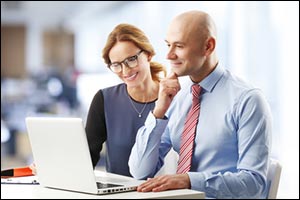 Stickers and decals are absolutely everywhere. Now that businesses understand what a fantastic and long-performing tool they can be to promote businesses, build brands and create awareness about new products and services, you can see marketing stickers just about everywhere you go. They are stuck on cars, on buildings, used as part of a professional marketing plan, given away as "freebies" to customers, stuck on display windows and used in promotional direct mailings. So how can you get your stickers to stand out among all of the other stickers out there in the world?
Design Makes the Difference
How you choose to design your custom waterproof stickers and labels can really help you to create marketing, sales and service tools that can catch the attention of your target audience, even when surrounded by other decals. The type of materials you choose, as well as the colors, style, shape, size and function of your finished product will work to enhance the abilities of your UL stickers, waterproof decals or interactive labels.
The way that you print your stickers also has a lot to do with how they will perform. Anyone can print stickers from their home or office computer, but the quality of those stickers, as well as their ability to resist damage and stay stuck for a long period of time, will be affected. Choosing to work with a professional company for the design and manufacture of your stickers can really make a big difference in how much of a return you can expect to get on your investment.
Method #1 - Choosing the Right Colors
While there are an unlimited array of colors that can be used to create your custom marketing stickers, it is important to choose colors that will be bold and bright. Choosing a contrasting background color and text color in addition to your company logo, can help you to be even more eye-catching, especially when seen among a sea of other decals. Some of the best color combinations are red and white, yellow and red, orange and blue, yellow and green, as well as red, white and blue. It is important to create a combination that says "look at me" without choosing to many colors or contrasts that will have the opposite effect.
It is also important to choose colors that reflect what you do. For example, a business that provides products for kids would do well to use lots of bright colors in their custom waterproof stickers, but a more sophisticated or elegant business should choose a single color combination pair that sets a tone for what it is that they do. Selecting colors that mirror your logo can be helpful in branding, such as the yellow and red of McDonald's or the red and white of Coca-Cola.
Method #2 - Use of Fonts and Symbols
Another great way to get attention with your custom designed UL stickers or marketing stickers is to use unique fonts and symbols. Fonts can also be over-used or difficult to read, so make sure you choose a font that will help your business, not detract from it. Basic fonts, such as Times New Roman, Comic Sans, Verdana and Arial are used all the time. Including a basic font with a script, hand-written or creative font for a word or two within your verbiage can attract attention in a similar fashion that you would see with a smart use of color, italics or bold.
Certain symbols, such as percentages, dollar signs, ampersands and exclamation points will all naturally draw the human eye. This helps you to attract customers and makes your waterproof decals stand out from the crowd. Think about: 25% off, $10 discount and other common symbols that have caught your attention on custom waterproof stickers and signs in the past.
Method #3 - Unique Shapes
The last method that you should make sure to include in the design of your custom marketing stickers is to choose unique shapes. Move beyond the basic rectangle, square, circle and oval shaped stickers and choose something eye-catching. Die-cut waterproof decals and UL stickers can really make a difference in a sea of stickers that all have the same shape. Choose from literally thousands of die shapes to find something that goes with what it is that you do and that will catch the attention of your target audience base.
Method #4 - Hire a Pro
The best way to create stickers, decals and labels that are better, bolder and more significant that anything your competitor can create is to work with a professional designer and manufacturer, such as Nameplates For Industry (NFi). With decades of experience, training and knowledge of the industry, our team can help you create certified UL stickers, carefully crafted marketing stickers, aggressive adhesive custom waterproof stickers and more, so you can promote your business, provide better services and keep track of your inventory in a whole new way. Give NFi a call and ask to see some samples of our work. You will instantly see the difference and will understand why this is one area where hiring a professional can really pay off. Call today at 1-800-999-8900 and speak with one of our agents.