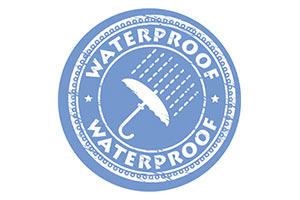 When it comes to promoting and growing your business, it pays to try a lot of different methods until you find something that works. While each business has its own unique aspects that much be considered, it could be said that what works for one business won't necessarily work for another, even if they are in the same line of business. Billboards can cost a fortune, but bring in customers; direct mailers can be a great way to attract new clients, but it can take a long time to build confidence; radio advertisements can be an awesome method in some markets, but not as effective in others. Learning what works for you and your business in your location can make the difference between success and failure.
Professional quality stickers have been used by business owners for many years. Waterproof decals can be used as marketing tools or as a method of providing contact information for service customers. Abrasion and weather proof, the top quality line of labels, decals and stickers available through Nameplates For Industry (NFi) can be used just about anywhere you want them to be used. Our custom waterproof stickers can be made to include an aggressive adhesive that will stick so good, that they will outlast the product they were made to be used with!
Here are five awesome ways that you can use our line of professional quality stickers and custom waterproof decals to your advantage:
#1 - Free Giveaways
Studies have proven and years of marketing experience has shown that people love stickers! It's not just kids, but adults of all ages, who enjoy getting and using stickers. If you can come up with a creative design for your custom waterproof stickers so they can be used as a fun giveaway for your customers and clients, as well as serve as a great testimony to your brand - what you do, where you are located, etc. - you've got a winning combination. Work with the expert designers at NFi to come up with professional quality stickers that you will be proud to give as a bonus to your customers.
#2 - Bumper Stickers
While your free giveaways could be bumper stickers or just custom waterproof stickers of any size or shape, there is a specific design attributed to bumper stickers that draw the attention of consumers. Typically rectangular shaped and affixed either to the bumper or a window, it's a good idea to choose quality materials that are abrasion and weather proof so they will stand up to many years of outdoor use. Think about all the bumper stickers you have seen in traffic and what type have caught your eye. Again, being creative in the design of these tools can make them even more beneficial than just doing a simple name and logo style.
#3 - Custom Labels
Another use for stickers is to use them as custom labels for your business. These can be used by your shipping department, by your marketing team or in some other type of order fulfillment that will be seen by your customers and other consumers during transport. Professional quality stickers can be any shape, size, color and material type at Nameplate For Industry, so why not create waterproof decals and labels that can be used to promote your business in the way that you actually do business the most?
#4 - Company Signage
Another use for custom waterproof stickers is to create window decals that can be used by you and your employees to promote the brand of your business. Use them on your storefront to promote specialty products, sales or other promotions. Use them on your company car to bring new customers to your store or website. Stick your waterproof decals on your company delivery trucks or service vehicles and use them as moving billboards to expand your market reach.
#5 - Product Labels
Another great way to really get your brand out there is to use it on common, every day products that people use every day. Water bottles, iced drink cups, mobile device cases or anything else that relates to your business - or to your primary demographic. Think about who they are, what they would use and what might appeal to them. Getting your branded items in the hands of the right people can make a huge impact on your bottom line.
Design Professional Quality Stickers with NFi

If you are interested in learning more about our abrasion and weather proof custom waterproof stickers, give us a call toll-free at 1-800-999-8900. Our team of experienced customer service agents can help you create hard-working, professional quality stickers that you will be proud to use, hand out and see all over town.