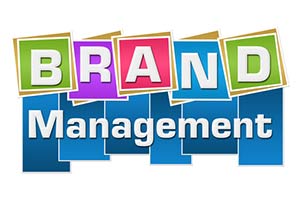 One of the most effective tools for marketing, advertising and product labeling all in one, are custom labels. Companies all over the world invest a lot of money into these tools each and every year. As a result, the market can be saturated with a bunch of labels that all look the same, from the size and shape to the materials used, the colors and layout to the type of finish, it is important to find new ways to make your products stand out from the crowd.
Domed labels bring a whole new line of options to the ballgame, providing companies with unique tools and ideas that they can use to attract attention and increase durability at the same time. Our line of top quality scratch proof labels are excellent stickers for industrial equipment, indoor and outdoor use, as well as other abrasive or punishing situations. Choose to create 3D domed decals that will suit your needs and enhance the look and feel of your finished product.
Why Choose Domed Labels?
With all of the choices available at Nameplates For Industry (NFi) with regard to stickers, labels and decals, why would you choose to create custom domed labels? There are many advantages to using domed labels. They are scratch proof, resistant to weather and water, and are also resistant to chemicals and industrial abrasives. This durability makes domed labels the perfect choice for a wide range of products, including vehicles, sports gear, recreational equipment, kitchen ware and other "tough" use products. However, because they are so eye-catching and stand out from the crowd, these 3D domed decals are also an excellent choice for promotional items and marketing opportunities.
Because they are rated for use both indoors and outdoors, our scratch proof labels are great to use as stickers for industrial equipment, such as HVAC equipment, pool equipment, electrical boxes and much more. They are great for companies that need labels that can withstand the punishment of many different temperatures, environments and situations, while still working to help your products, services or other types of businesses to stand out. While there are other types of labels that can provide the same type of opportunity, only 3D domed decals have that extra special something that really makes them stand out - both literally and from a marketing standpoint.
High Quality, Classic Appearance
Another benefit of choosing to use custom domed labels is that they give your products a very high quality, classic look. Our products help your products to be remembered in a sea of competing products, using materials that have a variety of different adhesive levels, ranging from an industry standard option to our own "aggressive adhesive", which is designed to outlast even the products themselves. We use a variety of printing materials, colors, shapes and sizes to further ensure that your scratch proof labels are truly custom and designed to suit your unique needs and requirements.
The 3D domed decals that we create here at NFi are approved for both indoor and outdoor use, are designed to be weather and chemical resistant, and are custom designed and produced for each and every client we serve. Made with an automotive grade, non-yellowing compound, these custom domed labels are designed to be durable, great-looking and long-lasting. Our scratch proof labels are an excellent choice for product identification and establishing your brand to build a solid and high quality reputation. Some of our clients use our domed labels as tags for appliances, computers and peripherals. They are also used for electronic instruments and are excellent stickers for industrial equipment.
Why Choose Nameplates For Industry
When it comes time to design and create your custom domed labels, it is important to work with a reputable manufacturer who can meet your demands. Nameplates For Industry (NFi) has been providing high quality services to clients all over the world since 1975. Our team of highly trained, skilled and experienced technicians can create just about any type of nameplates, stickers, labels and decals that you could ever need to promote or enhance your products and business.
The 3D domed decals that are created by NFi are coated with a two-part urethane material that is then applied over top of the printed image. We utilize dispensing equipment that has been specially engineered for this purpose. The high quality coating compound that we use is clear and can even be used for LCD lenses or LED windows. Once the design is completed according to your specifications, the end result is a 3D domed label that has the unique ability to "heal itself" if it gets dented or scratched, increasing the life and durability of the product. If you are looking for a classic, great-looking label or decal to use for brand or product identification, look no further than our custom domed labels.
Contact NFi by calling 1-800-999-8900 and speak with one of our helpful customer service agents. They can help you to design your 3D domed decals, scratch proof labels and stickers for industrial equipment. Learn more about our products and why our custom domed labels far exceed the industry standards to ensure that our customers receive high quality results.