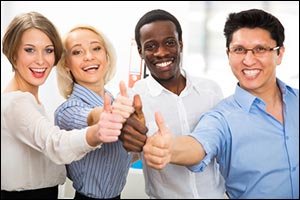 One of the best tools used in the world of advertising is the sticker. Promotional stickers are used across many different industries and for many different purposes, but no matter how you use them, they are extremely effective. Creating a custom sticker marketing campaign is a lot more than simply designing custom waterproof stickers and labels, it's about finding new ways to establish your brand, connect with your customers, boost exposure and get the word out about your company's products or services.
Some marketers used to just think about waterproof decals as "bumper stickers" that were used by everyone from political candidates to rock bands, social activist groups to product marketers and everyone in between. However, the traditional bumper sticker has pretty much gone the way of the dinosaur and has been replaced with creative, professional looking promotional stickers that are in a variety of shapes, sizes, colors, textures and designs. It is possible to use this popular medium to your advantage to increase your business.
No School Like the Old School
The custom waterproof stickers that people use in a sticker marketing campaign are pretty "old school" compared to other marketing tools that are also popular today. Tools such as social media, web-based advertising and email marketing, which can also be successfully combined with waterproof decals for a more comprehensive approach. Promotional stickers can be used in a number of different ways to encourage interaction with social media and business websites. If they are designed well with a specific goal for "conversion" in mind, and are distributed to the right target group, they can be instrumental in improving the ability of businesses to increase exposure and word-of-mouth marketing through either traditional or modern web-based methods.
Traditional word-of-mouth marketing involves people telling family and friends about the products or services they have used as a way of increasing awareness of a brand. It is, by far, one of the best types of advertising you can get, but it's not something you can buy. However, in today's world of interactive communication via the internet, it is something you can encourage. Websites like Yelp encourage actual user and consumer reviews, while social media sites like Twitter and Facebook provide a means for consumers to share their experiences with family, friends, co-workers and neighbors. Stickers can be used to increase participation through the display of social media pages, hashtags, website addresses and more, along with other contact information.
Stickers as Gifts or Promotions
In some cases, the promotional stickers that you create can be a gift or a giveaway used as part of your overall sticker marketing campaign. Think about brand marketing campaigns that you have seen in the past where the sticker itself has become something popular and trendy. Brand stickers for skateboard companies and other sports or recreational equipment are something that we take for granted, but they all got started as a free giveaway to promote the company that made them. Now, most of the sports equipment companies sell their stickers to consumers who eagerly pay for the decals that they previously received for free.
There are other advances in technology that can be applied to your custom waterproof stickers, including scan-able QR codes, barcodes and direct-to-social media links. They can be used to provide additional information about the brand, products or services to the consumers or they can be strategically used as part of a bigger sticker marketing campaign to encourage participation and interaction. Contests, giveaways and other promotional efforts can be used to gather consumer contact information for future contact, including direct mail marketing, email marketing programs, announcements, specials, discounts and more. All of this access to your target demographic comes from providing free waterproof decals as gifts.
Selling Stickers for a Profit
In some cases, the stickers aren't the vehicle for brand awareness as much as they are the actual product. If you are skilled at designing eye-catching promotional stickers that become in-demand by consumers, you might be able to include your waterproof decals as part of your overall product line. In fact, there are many companies that have been so successful at the design of custom waterproof stickers, that they sell them on their websites right next to the products that originally launched their business. Brand names, slogans and logo images can become a product - just think about brand names and their well-known mascots, sayings and campaigns that have become huge. People want a sticker that represents that success and they are willing to pay for it.
Contact Nameplates For Industry to Get Started
If you are interested in learning more about how to design your own custom waterproof decals and promotional stickers, contact Nameplates For Industry (NFi) today. Our team can help you get started, choose from a wide variety of materials, colors, shapes, sizes and styles to create the custom waterproof stickers that you have always wanted. Since 1975, Nameplates For Industry has provided top quality stickers, nameplates, decals and other products to customers around the globe. Call today at 1-800-999-8900 and get started designing your own successful sticker marketing campaign.