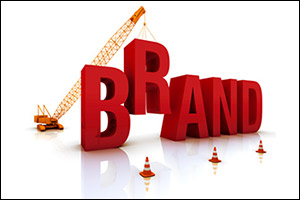 Planning a successful marketing campaign requires a lot of knowledge about your target audience. If you do not know the people that you are selling to in your campaign, you will never be able to reach them effectively, no matter what you do. Building a brand is part of any professional campaign and it is just as important for a small business as it is for a large one. The goal is to create an image that your target audience will identify with and gravitate to whenever they see your marketing materials.
Marketing materials can include television commercials, direct mail flyers, emarketing mailers, website advertising and marketing stickers. While most of these methods have been used for many years, there is still a lot of opportunity to be unique, creative and original in your design. Brand marketing with stickers, for example, is a great way to reach new customers, retain current ones and even update past customers about your new offerings.
Creating Your Campaign
Most business owners understand the importance of brand marketing and designing a targeted campaign, however many of them don't really understand why it is so important. The more you know about your audience and the more you understand the methods used to reach them, the more successful you will be in your efforts. There is an obvious link between businesses that have a strong, visible brand that is easily recognized by consumers and their success. However, there are more benefits to branding than that.
Branding helps a company identify itself among its competitors, helping to instantly share an impression with a single logo, name or motto. Think about successful branding that you have seen in the retail industry, restaurant industry, automotive industry and many other types of businesses. It is easy to recognize a company just by a moment's glance at a logo or a glimpse of a mascot. This is the type of consumer awareness that you want to strive for in your campaign. Being able to get a consumer to think about your company when they need a specific product or service just from the memory of your logo, now that is the ultimate brand marketing goal.
Define Your Brand
What do you do? What do you sell? What services do you provide? Do you focus on a specific area or region? Do you market to a demographic that consists of families or singles, tech-savvy or computer illiterate, homeowners or renters, millenials or baby boomers? Knowing what you do, who you are selling to and where you are selling it is half the battle. Once you are able to define your brand to yourself and your team, you will be able to sell it to your target audience much more effectively.
Promotional stickers are a great way to boost your brand. Imagine your company logo on professionally designed and manufactuered custom waterproof stickers. For service businesses you can stick them on the equipment that you lease or maintain; for product sales you can include them in with purchases either in-store or online; for food service businesses you can have contests or hand them out at your Grand Opening celebration - the uses for marketing stickers are endless.
Studies show that people are more likely to keep a custom sticker than they are a business card. Make sure to include contact information, location information, a website address, the name of your business, your branded logo and information about what it is that you do - the more that you can effectively include when you are brand marketing with stickers, the better.
Brand for the Long Haul
When you launch your marketing campaign, don't let yourself think about it as a single campaign to sell a specific thing, consider it as a small ingredient in a larger, long haul attempt to build your brand with your target demographic. Custom waterproof stickers, designed and printed by a quality provider, will speak volumes about the intentions of your business. Small businesses that think small refuse to invest in their marketing elements. Small businesses that have plans on becoming mid-size or large companies in the long run will invest what it takes to truly brand their business and become a force to be reckoned with in the community.
Make sure to set a solid impression with your television commercials, website ads and promotional stickers that your customers can respect and count on as something solid and trustworthy. Don't make outrageous promises or claims that will reflect poorly on you as a business owner or manager. Brand marketing with stickers or any other medium means building a relationship with your customers, communicating who you are and what you offer that they need. You can't hope to do that successfully if you establish an untrustworthy reputation or come off appearing shady with your cheap marketing stickers or poorly designed TV spot.
Professional Quality Stickers at NFi
If you are launching a marketing campaign for your business, consider custom waterproof stickers and other promotional stickers to help increase brand awareness. Brand marketing with stickers is a proven and successful means of expanding your reach, growing your customer base and accessing more of your target demographic. To learn about all of the high quality products available at Nameplates For Industry (NFi), give us a call at 1-800-999-8900.