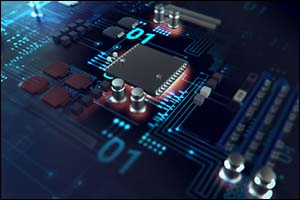 Beyond the basic custom stickers and labels that are used by many industries for marketing or sales solutions, many of today's companies that work in the technology industry require something stronger and more durable. Professional quality stickers and other graphic solutions for technology industry businesses can be designed to meet your unique and specific needs. UL stickers that are designed to work both indoors and outdoors under extreme conditions while displaying compliance with regulations are some of the best-sellers to businesses in the tech industry.
Industrial Durable Labels

When it comes time to design and purchase products to use with your technology-based business, it is important to find solutions that will be visible and durable. Whether the custom stickers and labels will be used on consumer or commercial products, they need to be designed to last for the life of the product. Nameplates For Industry (NFi) has built a solid reputation for designing compliant UL stickers and graphic solutions for the technology industry that exceed industry standards. Our aggressive adhesive, which can stick to just about any surface and in just about any conditions, coupled with our subsurface printing technology and top quality materials are used to create industrial durable labels that will meet or exceed your expectations.
Our team of experienced and highly trained designers and technicians will work with you to create professional quality stickers and other graphics solutions that will look and perform the way that you require. Abrasive resistant, chemical resistant, temperature resistant, as well as water and weather-proof, our products are designed for durability and tough resistance to stand up to just about any situation. NFi has worked to hone our artistic and development skills for over 40 years, so we know what it takes to provide you with graphic solutions for technology industry products and services that will give you the results that you need. Our Prototyping program can help you develop unique industrial durable labels that are designed to last.
Why Professional Quality Stickers Matter
The custom stickers and labels that you design and purchase as graphic solutions for the technology industry are extremely important. NFi understands that there is more to these UL stickers, labels, decals and products than meets the eye. Technology manufacturing plants utilize UL stickers and other top quality industrial durable labels to identify their products down to the component level for tracking, trace-ability and anti-counterfeiting. There are many demands seen in the technology industry that other businesses do not have to be concerned about, including compliance with federal regulations, warranty support for consumers and quality control to ensure brand stability.
Our aggressive adhesive and subsurface printing technology help us to create custom stickers and labels that work perfectly in the technology industry. UL stickers need to stay put so they can be used for brand protection and customer support in the event of counterfeiting or theft. Our abrasive and chemical proof professional quality stickers are able to meet the harsh environments that many of these tech products will ultimately face, including coming in contact with harsh chemicals, extreme temperatures, aqueous washes and more more. Our ability to include barcodes, QR codes, serial numbers and other identifying elements helps to improve efficiency and productivity overall to take customer service to the next level.
Other Features of Our Products
In addition to all of the features that have been outlined regarding our custom stickers and labels, including UL stickers and industrial durable labels, there are even more features that can be added or included with your graphic solutions for technology industry products. Our full line of professional quality stickers are all made with the same amount of care, whether you simply need basic marketing stickers to promote your business or top quality nameplates, panels and keypads for your technology products.
Some of the other features that we provide for clients at NFi include:
face plates and overlays
nameplates - metal and PVC options
barcode, serial numbers and QR codes
custom die-cut front panels
UL certified construction
UL/CSA product labels
unlimited number of colors
multiple options for finishes, including textured, glossy and matte
variety of thicknesses for even more durable results
imprint-able surfaces for variable data
Contact Nameplates For Industry
If you are interested in learning more about our graphic solutions for technology industry businesses or would like to see samples of our custom stickers and labels, including rated UL stickers, please give us a call at 1-800-999-8900. Our team will be happy to answer any questions that you might have about industrial durable labels or help you get started designing your own professional quality stickers. Call today for a FREE QUOTE on your next project!