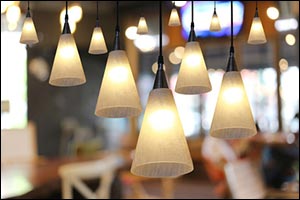 When you run a business, there are a lot of tools that you need to ensure that you are operating legally and are advising your customers of any safety issues or concerns. When you run a business that produces and sells products, particularly electrical products, you need to know about UL stickers.
Most consumers are aware of the importance of the labels that are given out to proven products and companies by Underwriters Laboratories. Some use the information provided on UL stickers to help them to determine the quality of a product. In fact, once you become aware of UL stickers and what this rating means, you will likely look for it yourself whenever you purchase consumer products for yourself.
Make sure to order your UL stickers, serial number tags and other important custom waterproof stickers from a manufacturer that has many years of experience and a solid industry reputation for providing top quality products. Nameplates For Industry has been a leader in the business since 1975 and utilizes long-lasting, durable technology, such as subsurface printing and aggressive adhesive, to exceed industry standards.
What Do UL Stickers Represent?
In the most basic of terms, UL stickers are used to represent a standard of quality to consumers, ensuring them that the product they are purchasing has stood up to key tests and inspections. The service behind the "UL" name, Underwriters Laboratories, actually tests and inspects products that bear their mark to make sure that they are safe for consumers to use. When you see UL stickers on products, you can rest assured that the product has been tested, validated, and that this is a sort of "seal of approval" from the inspectors.
Many consumers recognize this logo and actually look for it, as it makes them feel more comfortable purchasing a product that has undergone all of this rigorous testing. The certification that comes from Underwriters Laboratories that earns these UL stickers is meant to indicate a product that is higher in quality than other products without the certification, and lets consumers know that all of the necessary testing and inspections have occurred. You aren't just taking the word of the product company, but of an independent lab.
The History of Underwriters Laboratories
Believe it or not, the entity behind these UL stickers, which should always be created using top quality, custom waterproof stickers and long-lasting subsurface printing, and can be used in conjunction with serial number tags for better monitoring of products within the consumer market, got its start back in 1894. As concerns grew over safety for the World's Fair, which was to be held in Chicago that year, a means of testing early light fixtures, bulbs and other electrical items was developed. The products that passed this testing received what became known as UL stickers from Underwriters Laboratories, indicating that the products were indeed safe to be used.
Early testing was geared primarily toward fire safety for electrical equipment, over the years the organization expanded to include many additional industries. Today Underwriters Laboratories still provides UL stickers for products and businesses. It has grown to include 64 laboratories, testing and certification facilities. This service is provided to manufacturers in over 100 countries around the globe. Some of the other safety issues serviced by Underwriters Laboratories includes food safety, water quality, performance testing, environmental sustainability, safety and compliance education, and hazardous substances. UL stickers are used on billions of products around the world each year.
Our UL Stickers are UL Certified - One of the interesting things about Nameplates For Industry is that we provide quality UL stickers to our clients, but we also feature stickers, nameplates, decals and labels that have been tested by Underwriters Laboratories that meet their high and stringent standards. Custom waterproof stickers, serial number tags and other products that we provide feature elements such as subsurface printing, aggressive adhesive and extreme durability in all sorts of temperature ranges and weather. Our goal is to provide a top quality product to each and every client that we serve, and what better way to prove our commitment to quality than to submit our products to the testing and certification that can only come through Underwriters Laboratories.
Authorized Printers of UL Stickers
It is important to understand that not just every printing company can create UL stickers. Nameplates For Industry is authorized to print UL stickers, labels and all UL marks. We are registered with the UL Authorized Label Suppliers Program (PGAA), under File #LP1594. RU certification and UL are both registered certification marks and, as a result, may only be used by companies on products under the terms of written agreement with Underwriters Laboratories. UL stickers and labels may only be used on or in connection with products that have been certified by Underwriters Laboratories.
If you are interested in learning more about the wide selection of nameplates, custom waterproof stickers, serial number tags, decals, labels and UL stickers available through Nameplates For Industry, give us a call at 1-800-999-8900. Make sure to ask about our high quality printing equipment, methods, subsurface printing, aggressive adhesive and other features that exceed the industry standard. Our team of customer service agents can help you choose the products that will be best for you and your business.