The capability of a company to produce top-tier printed materials holds immense value, and cultivating an internal design unit can prove to be a powerful approach to accomplishing this. At NFI Corp, our dedicated in-house design team is committed to aiding businesses across all scales in crafting polished, visually captivating, printed materials that facilitate their distinctiveness within a competitive market.
A prominent advantage of collaborating with NFI Corp's in-house design team lies in their unparalleled customization offerings. Unlike external agencies or freelance designers, our team possesses an in-depth comprehension of a company's brand, principles, and objectives. Consequently, they curate designs tailored to cater to the precise requirements of that enterprise, sidestepping generic templates or prefabricated concepts.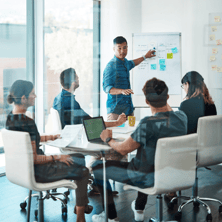 NFI Corp's in-house design team collaborates closely with clients throughout the design journey, spanning from the initial conceptualization to the ultimate output. They ensure consistent updates and modifications to ascertain that the design aligns with the client's anticipations and effectively communicates their message. Our team remains well-versed in cutting-edge design trends and technologies, guaranteeing that our clients' products consistently exude contemporary design aesthetics. Moreover, their technical proficiency in print production empowers them to fabricate designs optimized for printing, culminating in superior-quality end products. They also closely engage with our team of engineers whenever intricate technical insight is imperative for product development.
NFI Corp brings forth the advantage of cost-effectiveness. Businesses that typically engage external agencies or freelancers often grapple with substantial service fees. In contrast, our in-house team's expenses are usually more reasonable, furnishing a noteworthy edge for enterprises operating within confined project budgets. Additionally, partnering with us streamlines the design workflow and curtails turnaround times, particularly advantageous for businesses seeking swift market product launches.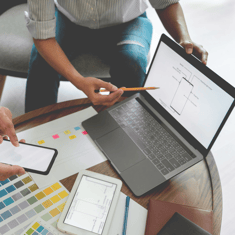 In conclusion, NFI Corp's in-house design team emerges as an indispensable asset for enterprises aspiring to yield first-rate printed materials. Their proficiency in the latest design paradigms and technologies, aptitude to closely collaborate with clients across the design continuum, and financially astute solutions render us an ideal collaborator for enterprises striving to engender effective, top-quality printed materials.