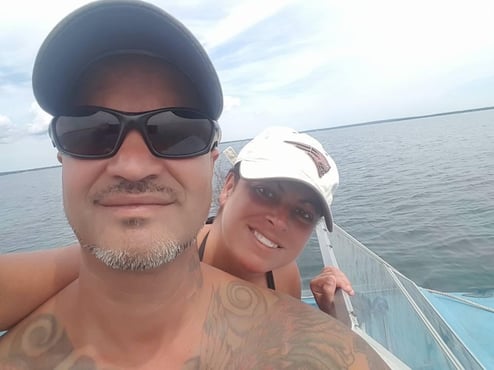 Recently, we sat down with Fred Branquinho who, well... let's just say wears a ton of hats here at NFI Corp. We were blown away by Fred's work ethic and his background which lends itself so seamlessly to what he does here.
We hope you enjoy learning about Fred as much as we did in this month's edition of the Employee Spotlight!
Tell us about yourself.
It would be almost impossible to fit Fred's entire work history in a medium such as this but to say that his background is robust is an understatement! With Fred's drive for all things work related coupled with the fact that he started working at a farm at just 8 years of age - he's a powerhouse! Before we go further however, it's important to also mention that Fred is also quite humble. It was obvious that talking about himself isn't something he often does and it's no surprise as he spends his time being there for others.
If you think of a profession, Fred has probably performed it in some capacity. He's worked in restaurants, clothing factories, sheet metal shops, construction and the government to mention just a few. We'll talk more about what he does today later in the interview. The broad industry experience is impressive but even more so is that at each Company where Fred was employed he promoted very quickly, sometimes in as little as two weeks. That gives an employer very little time to evaluate one's ability to perform but Fred's reputation for quick success is clear!
Fred grew up in Massachusetts and has resided here his entire life with the exception of the two years he spent living in Delaware for work obligations. His work often took him away from home but he had some great experience traveling to the corners of the globe to places like Africa and the Gulf of Mexico.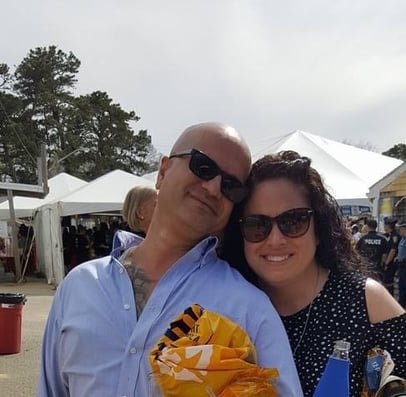 What do you enjoy doing outside or work? What are some of your passions?
"I work" was Fred's response to this question. In other words, it's such a big part of his life, he considers it a passion. Beyond his day to day which is not at all 9-5 (he typically begins work at 3:30am and is on call around the clock), he said his children are his whole world. He has three boys, Anthony, age 26, Jeremy, age 22, Zachary, age 20 and a daughter, Catia who is 15 years old. He enjoys spending time with his Fiancée, Ana who works in Radiology at a Cape Cod Hospital. Fred lives in a beautiful part of the state right on the water where he enjoys things like kayaking, fishing and canoeing. He spends a great deal of time puttering around his yard - see enclosed images - doing various projects. He loves snowboarding all of the mountains on the east coast and most frequents Gunstock and Waterville Valley.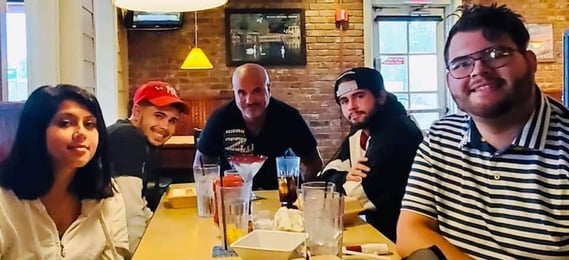 What is your role at NFI?
Fred is the Company's Plant Engineer which we learned means that his responsibilities are plentiful! Some of his day-to-day tasks include managing projects, administering preventative maintenance to the slew of machines within the Plant, handling repairs, organization, cleaning, sanitizing, employing lean manufacturing, entering work orders, assisting employees on an on-needed basis and of course, any additional ad-hoc work required in the Plant. Over the last several months Fred has taken the lead on all things related to preventing the spread of the pandemic and keeping NFI's employee's safe. Did we mention that Fred is on call around the clock? Anything that comes up outside of this list Fred jumps into with both feet!
What is your proudest moment at NFI?
Safety is a core value here at NFI Corp. Last November the Company hit 1,000 days of safety and since then, that number continues to tick in the right direction! Fred shared that this was his proudest moment to date. He has implemented countless lean manufacturing solutions that go hand in hand with safety; for example, encouraging employees to share if they see something that may be hazardous in any way and implementing quick corrective actions.
Fred is an integral part of the safety committee and as a result of the pandemic his role in this perspective has grown significantly. Very early on Fred was strategizing a way to keep the business running and workforce healthy. He sanitizes the entire facility daily so folks can safely perform their jobs. Fred's ability to adapt coupled with his forward thinking began procedures like temperature checks before they were a thing.
What excites you about your work?
Fred shared that he loves a variety of projects that allow him the opportunity to "truly figure things out". Yes, his responsibilities include fixing machines, implementing practices that keep the employee base safe while simultaneously keeping production efficient, but he is also managing several projects at any given time.
Do you have a personal mantra?
"Work hard and let the results be your voice".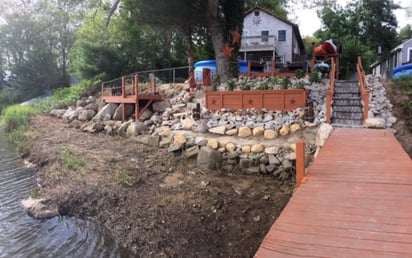 In closing this Employee Spotlight, it should be said that NFI Corp is extremely fortunate to employ someone with Fred's background and heart! He truly is the "go-to guy" at the office. He is always willing to jump in and help anyone who needs it despite his never ending list of things awaiting his attention. We really enjoyed our conversation with Fred particularly because he is pretty private and most definitely modest. NFI Corp will always be appreciative of all that he gives, which truly is so much.