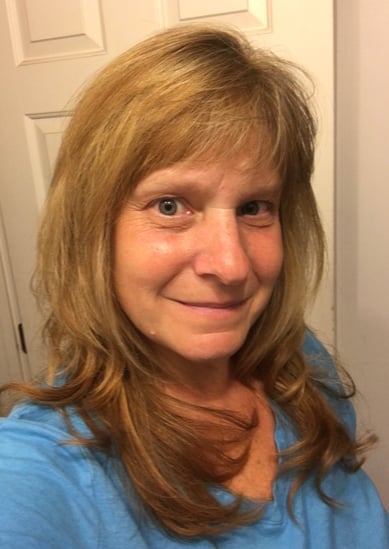 This week we had the chance to meet with Kim Brittain, whose role is Laminator in our Manufacturing facility. During our call, Kim mentioned that she was a bit nervous to be our very first employee spotlight but you wouldn't know it during the meeting.
Kim sounded confident and very appreciative that she was selected. Our hope is that by providing a glimpse into who Kim is both professionally and personally we will also provide our readers a taste of the culture here at NFI Corp. Here are some of the highlights of our conversation with Kim.
Tell us about yourself.
"My name is Kim Brittain. I attended Fairhaven High School in Fairhaven, MA and graduated in 1985. I am 53 years old and I am married to my husband, David of 26 years. We've been together for 31 years total. We are both originally from Fairhaven and we had a house built 20 years ago in Westport, MA where we still live today. We do not have any children or pets". Kim shared that prior to joining NFI Corp. in 2016, she worked for another local corporation for over three decades.
What do you enjoy doing outside or work?
"I am an avid bowler and I love to crochet. I learned to do both when I was a kid. However, photography is my all-time favorite passion which I also started at an early age". Kim told us that she likes to photograph nature mostly; specifically, animals and scenery. She said that she went out the night before our interview to capture wildflowers in a field in Tiverton, RI. Kim also mentioned that she enjoys spending quality time with her husband. We were thrilled when Kim gave us permission to include some of her photography in this piece.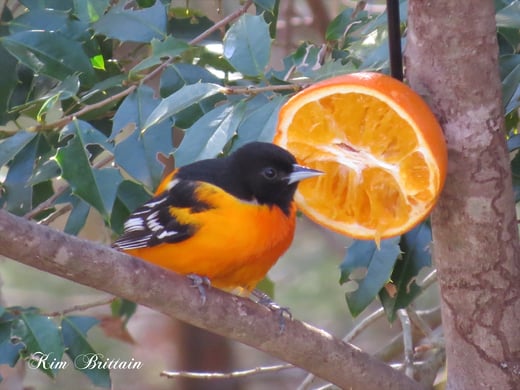 What is your role at NFI?
"My role at NFI is Lamination however, I have learned many other things like Inspection, Back-Splitting, using the Guillotine." She went on to say, "I'm sure I'll be learning many more things as we go along."
What is your proudest moment at NFI?
"I would have to say my proudest moment at NFI was when CEO, Renaud Megard made an announcement during an All Hands Meeting that we were going to start celebrating the Employee of the Month. I remember him talking and thinking to myself, there's no way he's going to call my name. When he revealed the first employee of the month and said my name I was embarrassed and flushed but after it sunk in I felt honored and proud."
What drew you to NFI Corp?
"I drove by one day and saw a Help Wanted sign out front. At that time in my life I had been thinking about making a big career change so I went for it." Kim mentioned that a family member had previously worked for NFI for about 20 years who spoke very highly of the Company." Kim said she has no regrets in looking back on her decision!
How has NFI changed since becoming employed here?
Kim mentioned that Renaud had purchased NFI the year before she began working for him. She went on to point out that within the last 3 years, things have grown considerably as he now owns multiple companies. Kim said, "we're continuing to grow as a team and a family" and added that she enjoys everybody who works at NFI. She told us that everyone is very friendly, works well together and that she likes everything about it.
It was a pleasure to chat with Kim. She was so positive; it was nice to get to know her a bit better. It's ironic that Kim was both NFI's very first employee of the month and also our first employee spotlight - that certainly says something about Kim's level of dedication to her work!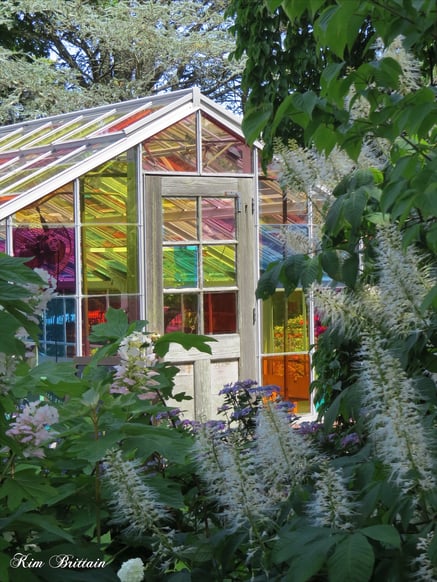 Speaking of dedication - as you can see in her photographs, it's clear that her interest in photography is an art. When discussing this passion, Kim mentioned that photographing people is not her favorite. She said that she gets nervous and assumes they do as well. Based on this brief interview and our previous interactions I would guess that isn't actually the case. Kim is warm and personable and we are grateful for the great work she's doing here at NFI! She has given the company several of her great photos which are displayed all around our office and they bring our employees great joy each and every day!