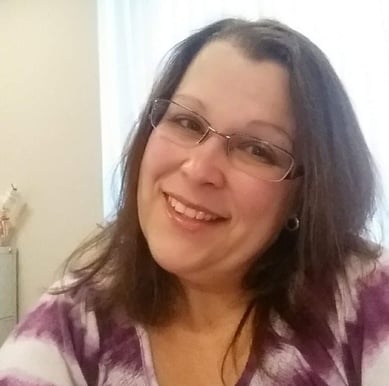 We're pleased to feature Kim Carvalho in the second edition of our Employee Spotlight. We had the pleasure of sitting down with her on Friday, August 7th and hope you enjoy the conversation.
Kim came very prepared for the interview. She had a lot to share and we can't wait to dive in!
Tell us about yourself.
"I am a mom and a wife first of course. My husband Jason, is an electrician and we have three children, Sarah, who graduated with honors from American International College and will soon be an Registered Nurse, Kendall who is 14 and Jonah who is 11. Kim joked that she doesn't "like teenagers" but went on to assure us that her children are great. During the interview it was very obvious how important family is to Kim. She stated, "I'm very much a goals-oriented person. I'm always looking for ways to better myself and my family any way I can". She said that she and her husband are driven by their dreams. They're always working hard on new goals and making their dreams their reality. Kim talked about how supportive her husband is a couple of time during the meeting. She said, "we set our minds to accomplish something and work hard to get it done".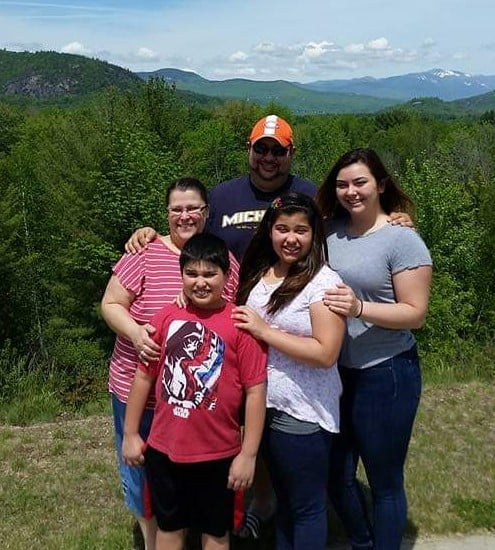 What do you enjoy doing outside or work? What are some of your passions?
"I love to vacation with my family". Kim humbly stated she didn't want to use the word travel because most of her vacationing has been domestic. "I've always told my husband that I work so the family can vacation". We love this motivation! Kim said that oftentimes she and her family will wake up early on a Sunday morning for a spur of the moment road trip. They love the mountains and find themselves frequenting New Hampshire, Maine and Vermont. Kim's big aspiration right now is to visit Norway in 2022! When asked what her favorite place to visit has been thus far Kim replied without hesitation, "Disney World" and we'll revisit this a little further into our interview...
Kim volunteers at the local elementary school. She's also the PTO Secretary, responsible for planning all of the PTO events. She volunteers at her Parish Church, St. Julie's in Dartmouth as a Faith Formation Catechist working with 5th graders. Kim's expecting this work to look different now since it's virtual due to the pandemic. Kim said because she has gained so much technical expertise here at NFI Corp., she feels very prepared to teach remotely. She looks forward to helping other Catechists who may need assistance in this area!
Kim modestly stated that she's "somewhat of an entrepreneur". She has done social media marketing consulting work for a few local businesses and youth organizations. Kim is also in Direct Sales as a Consultant for Tupperware. As became evident early on in our conversation, Kim has a whole lot on her plate. She said she can do it all because of her great support system at home. She fits her entrepreneurial work in during the little pockets of time she catches when doing like sitting in her car during her children's karate lessons or after they've gone to sleep.
What is your role at NFI?
Within her role as Inside Sales, New Business Development, Kim's biggest area of focus is on new leads. Her goal is to not only gain new customers but transition their business so NFI will be their sole supplier of durable labels and nameplates.
What is your proudest moment at NFI?
Kim has been employed with the Company for a year and a half. She says that building relationships with the customers and establishing new business gets her excited! "After a new customer's order comes in, I work hard to grow that relationship. I want to be the main supplier for these accounts and turn a one-off customer into a relationship where they come to me for all of their label needs". Kim has several new accounts that she has developed over the last year that are multiple product customers!
Kim is proud of the work she's doing here. The success that she's having in her role speaks to her drive because she doesn't come from a sales background. Previously, Kim was in Sales Administration and Accounting for 19 years. She found she was spread too thin as she covered Marketing, Administration, Sales Reporting and Pricing Matrices. Kim found herself craving a more focused career path.
What drew you to NFI Corp?
"It was around the corner from my other company and a friend knew Tracy", NFI's Head of Sales. Tracy happened to be looking for someone to fill a Sales role, so the timing was perfect. Kim was looking for a family owned and operated company with core values, an innovative mentality and the drive to grow over time and NFI checked all those boxes!
How has NFI changed since becoming employed here?
Kim mentioned that the organizational structure and processes have changed the most. She has seen many developments to technology and processes streamlined. Kim believes that NFI is creating efficiencies and very much geared toward growth.
What excites you about your work?
"I love to help people and the thrill of the hunt! I love looking for new prospects, talking with them and learning about their challenges. Figuring out what we can do to provide them with a solution is really gratifying".
If you could pick anyone, who would you choose as your mentor?
"My mom. She was the strongest women I ever met. She was compassionate and she had such a drive for life. She loved being with her kids and she's the type of person who would give the shirt off of her back to anyone. She had MS and fought hard as she struggled with that for many years". Kim's mom passed away in 2004 but Kim said, "The 54 years that she lived she had a very full and satisfying life. She did everything she set her sights on"! While we never had the opportunity to meet Kim's mother, it sounds like the apple didn't fall very far from the tree as they say!
Do you have a personal mantra?
"Work hard. Play harder!"
What is your guilty pleasure?
"All things Disney!" Kim is a self-diagnosed Disney addict. The first time she went to Disney World she was 12 years old and she's been so many times since that she's lost track. Kim has a goal to hit every Disney park around the world before retirement. Sleeping Beauty is her favorite Disney movie and Malificent, her favorite Disney villain.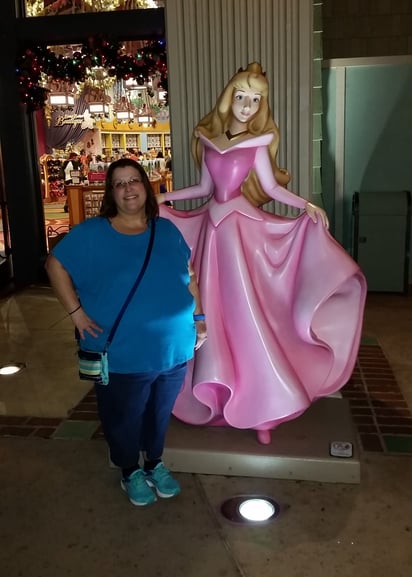 To wrap up our Employee Spotlight, suffice it to say that our conversation with Kim was great fun! She clearly wants to make an impact both personally and professionally. The drive that she discussed having a whole lot of is certainly evident in the work that she does here. Kim wears a plethora of hats and her desire to help others permeates in all of those areas of her life. Kim is a wonderful mom and wife, but she is truly so much more. She is a key player in the NFI family and we're grateful to have had a chance to learn more about her.