NFI Corp recognizes the growing demand for large-scale graphics across various applications, ranging from posters and banners to trade show displays and building wraps. To meet this demand, we have made a significant investment in the latest wide-format printing technology. Our cutting-edge printer, the Swiss Q Impala 4, offers unparalleled print quality and speed through advanced features.
The Impala 4 is a high-performance digital printer capable of producing prints at a remarkable resolution of up to 1440 x 1440 dpi. This allows us to produce intricate graphics and images with exceptional detail and accuracy. Moreover, the printer boasts impressive printing speeds of up to 300 sqm/hr, making it one of the fastest wide-format printers available. Our printer can handle a variety of media types, including paper, film, and fabrics, enabling us to create custom large-scale graphics and displays tailored to our client's specific requirements. Thanks to its advanced UV curing technology, the printer delivers a durable and long-lasting finish on various materials, even those traditionally unsuitable for printing.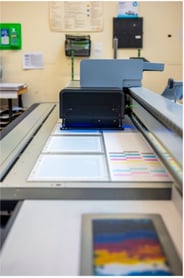 What sets NFI Corp apart is our team of experienced professionals who are dedicated to delivering high-quality results. Our knowledgeable and skilled team members are adept at harnessing advanced printing technologies, ensuring that our clients receive optimal outcomes for their projects. Additionally, we prioritize providing exceptional customer service, ensuring that your project progresses seamlessly from concept to completion. We collaborate closely with our clients to bring their vision to life, and our meticulous attention to detail guarantees that every project is executed with precision and care.
Our wide format printing capabilities are particularly suited for businesses and organizations seeking to create impactful large-scale graphics for events, promotions, or marketing campaigns. With the Impala 4, we can produce stunning, high-quality prints that stand out and make a lasting impression in any environment. From trade show displays and banners to building wraps and posters, NFI Corp possesses the expertise and technology necessary to transform your vision into reality.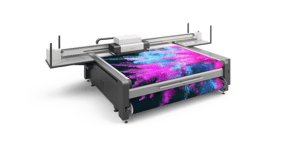 In conclusion, entrust NFI Corp with exceptional wide-format printing that fulfills your business needs. Our state-of-the-art Impala 4 printer, coupled with our experienced team and commitment to customer service, ensures that your project is handled with utmost care. Contact us today to discover more about our wide format printing capabilities or to request a quote for your project.