3 New Business Uses for QR Codes
Cutting-edge manufacturing and anti-fraud applications!
You've probably heard that QR codes were developed by a Toyota subsidiary to track automobile parts and processes. This was a brilliant solution for their manufacturing issue. Good news: New brilliant QR code innovations offer manufacturing, supply chain, and anti-fraud capabilities that can positively impact your company's processes and bottom line.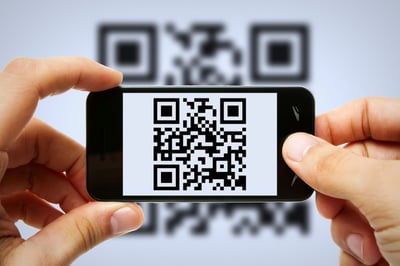 New business uses of QR codes: Applications that streamline processes and combat fraud.
If you're a production manager, product engineer, or purchasing manager in a manufacturing facility or engineering firm, it's helpful to know about these new applications for QR codes. The following section presents 3 uses for QR codes in business: invisible QR codes, watermark and hologram labels incorporating QR codes, and QR code labels that integrate Augmented Reality (AR) technology. These cutting-edge applications are available today at NFI Corp.
Here are 3 innovative ways to use QR codes in manufacturing, supply chain, and anti-fraud strategies:
Invisible QR codes

– Did you know QR code labels can be printed in all types of ink including invisible ink? In particular, QR code labels with invisible ink can help you authenticate products and combat the issue of counterfeit goods. (The ink is invisible to the naked eye and becomes visible under infrared light.) Labels printed with QR codes – either visible ink or invisible ink – help you conduct flawless tracking throughout your supply chain. This includes monitoring, tracking, and managing thousands of inventory parts, the manufacturing process, warehousing, shipping, and returns processing. Plus, QR codes help you manage physical assets while discouraging theft. Companies around the world purchase inventory tags with QR codes from NFI Corp., using them to track critical assets such as vehicles, laptop computers, handheld electronic devices, office furniture, office equipment, tools, and manufacturing equipment.
Watermark and hologram labels that incorporate QR codes – Leading-edge QR code labels with watermarks or holograms can help your company combat counterfeiting, fraud, and product diversion. Consequently, you'll reduce lost revenue from grey trade and product piracy, protect your trademarks and copyrights, and avoid liability issues. Both watermark and hologram labels that integrate QR codes can be printed with or without Guilloche (an ornamental pattern formed of two or more curved bands that interlace to repeat a circular design).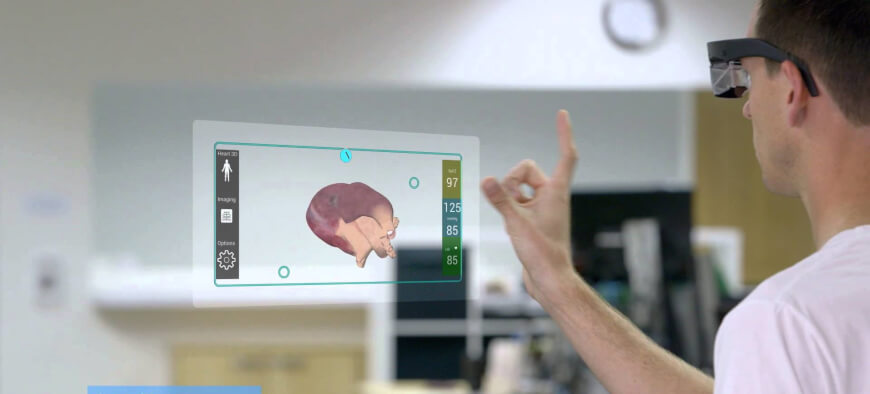 QR code labels that integrate Augmented Reality (AR) technology – If the words "AR technology" make you think about Pokemon, think again! Augmented Reality is taking the business world by storm, and NFI Corp. has taken a leading role in developing practical AR solutions for business. For example, if your company produces medical devices, pharmaceuticals, or technological devices, we encourage you to take a serious look at adopting our AR label technology to combat fraud. One way QR codes are used in some AR systems is to determine the position of an object in 3-dimensional space.

Contact us

to discuss how to protect your product – and your company – by using QR code labels that integrate Augmented Reality technology.
4 common QR code questions…
"How do QR codes work?"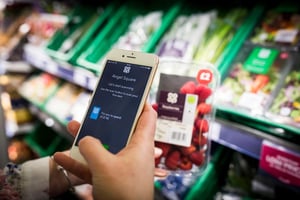 QR codes can hold up to 100 times more information than traditional barcodes, and the information can contain any type of data. According to Wikipedia, the Quick Response (QR) code consists of black squares arranged in a square grid on a white background, which can be read by an imaging device (such as a camera) and processed by software. The required data is extracted from patterns that are present in both horizontal and vertical components of the image.
"What are the best QR codes?"
When our customers ask this, we always explain that a good-quality QR code depends on using a quality-minded label printer. A misprinted or smudged QR code that's difficult to scan simply cannot do its job. Today, companies perform under intense deadlines – any issues resulting from poor-quality QR codes simply cannot be tolerated. For your high-quality QR code label, you'll work directly with our engineering-based designers in our US-based Design Studio.
"What types of QR code labels are available from NFI Corp.?"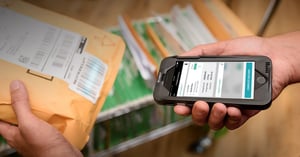 Every QR code label we produce must meet our customers' specific business criteria. Therefore, you can rely on our technical experts to offer guidance related to short-run and long-run projects, the data to be contained in the QR code, determining whether to use link technology with invisible QR codes, selecting imprintable or Capturite® (self-laminating) labels that also allow DIY serial numbering, and determining the specific industrial adhesive that will best meet your needs.
"Which option best supports my application?"
NFI Corp. offers a nearly endless choice of label types, materials, and engineered adhesive. The following paragraphs can help you determine the type of custom QR code label that best suits your needs. We encourage you to contact us to discuss your options and get a free quote.
For your QR code label, you can choose durable plastic decals to track your products and property. Applications include product tracking, inventory control, asset management, warehousing, and shipping. A critical feature is the fact that they are cost-effective. Plus, you can choose from a wide variety of options including abrasion and chemical resistance, engineered adhesives, high-performing durability, weatherproof (they are appropriate for indoor and outdoor use), peel tabs for easy application, and imprintable or Capturite® (self-laminating) labels to handwrite serial numbers or dates.
Many of our global manufacturing customers choose tamper evident and tamper proof labels to discourage theft. Applications include preventing theft of physical assets, warranty and repair control (ensuring consumers don't inappropriately meddle with components), compliance for medical devices, asset management, product tracking, inventory control, warehousing, and shipping.
Our customers often ask about the difference between tamper-evident labels and so-called indestructible labels. Here's a quick primer:
Tamper-evident labels(often referred to as tamper proof or tamper resistant labels) are constructed with durable Mylar®. The front of the label warns "Void if removed." When someone tries to lift off this label, the message underneath says "VOID" or shows a pattern.
Destructible vinyl labels(often referred to as indestructible labels) disintegrate into tiny pieces when someone tries to remove them, which can prevent theft. This type of sticker shows clear evidence of being disturbed. Destructible vinyl labels cannot be reused or reapplied to other assets.
Contact NFI Corp. to learn about these exciting business uses of QR codes!
All these innovative manufacturing, supply chain, and anti-fraud applications are available NOW at NFI Corp. Contact our engineering-based designers to learn how to implement these bottom-line tools and strategies in YOUR company.