NFI Corp. had the pleasure of hosting 30 students from the Old Colony Vocational School of Rochester, MA on Wednesday, April 27, 2022.
NFI Corp is always looking to welcome new members to the ever-growing team! Our Design Studio Manager, Steve Moniz, held a very informative PowerPoint Presentation talking about NFI's History, Products, Capabilities, and latest Technologies. He gave a very well-rounded look at what it is like to work at NFI Corp as an employee.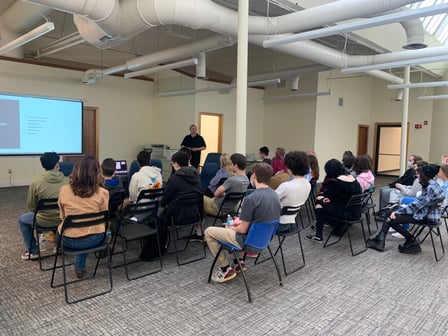 After the presentation, our VP of Operations, Mike Seidman, and our Chief Financial Officer, Alan Rose, gave a tour of the facility showing the students every aspect of the business including Manufacturing Machines, Sales Team, Finance Department, and the Marketing Department. They saw all the latest technologies including NFI's family of HP Indigo's, Die Cutter, Screen Printing, and more! At the end of the tour, the students had time to ask questions regarding training, job availability, and opportunities at NFI Corp.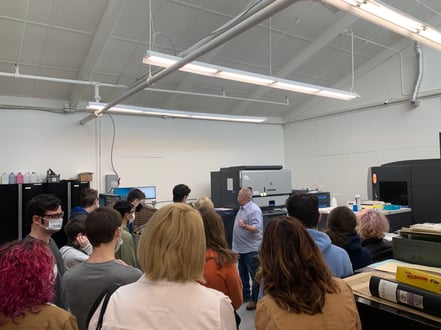 NFI Corp is always happy to educate our young community about the work we do! The door is always open so feel free to contact us if you would like a visit!