It started with a small favor..
True Story: It's common to ask for favors, from friends, colleagues, and family. From time to time, even customers will ask their account managers for a favor too. Maybe it's an adjustment to an order after it's been placed, increasing the quantity or changing artwork after new information is introduced. Our goal at NFI Corp is to always leave the customer feeling remarkable and we happily adjust to ensure the high performing printed graphic solutions meet their needs.
But in the beginning of August, we didn't expect to receive this request from one of our customers:
"..I have a friend that just retired after 38 years on the Cambridge Fire Department. I'm making something special for his Harley-Davidson motorcycle...Any chance you can help make a hero happy?..Best regards, Mike"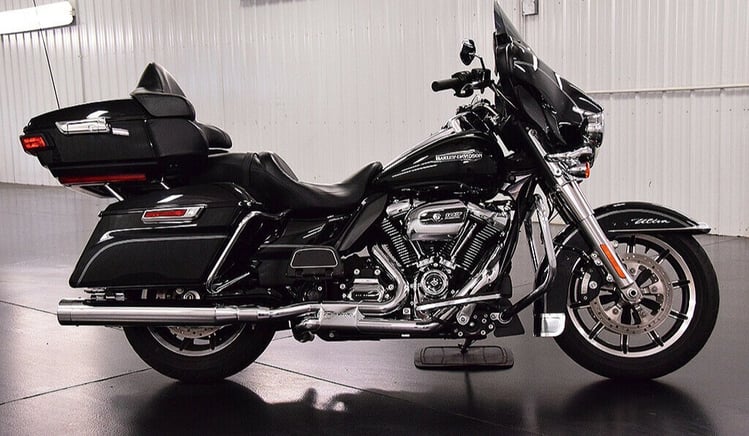 An example of a similar motorcycle to what John has, the nameplate will go on the custom foot board.
Without skipping a beat, our CEO, Renaud Megard, responded to his request:
"..we will do this sticker graciously for your fire fighter friend. They are heroes and this is our way to thank them for their service.."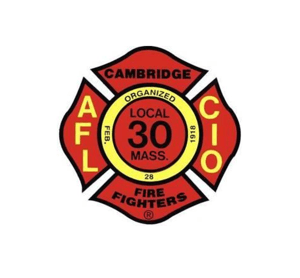 Swiftly, our account manager worked with Mike to execute the project. As Roberta and Mike worked together, he started to tell us more about his friend, John. It was 2003, and John was putting breakfast on the table Christmas morning when suddenly, there was a knock on his door. His neighbor, Scott Conway, told John his younger brother, Chris, had just collapsed and wasn't breathing. Not a second later, John ran down the street to the Conway home where he performed mouth-to-mouth resuscitation until an ambulance arrived. The paramedics were then able to get a viable rhythm. This pure act of heroism inspired young Chris to not only become a firefighter, years later but to go for his EMT certification so he can give back and help someone else.
The original logo for inspiration provided by Mike.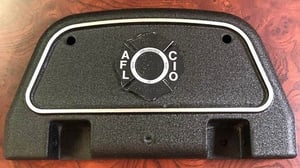 This moving story is not only inspiring but another reason why NFI Corp is so honored to be involved in such an amazing project.
Mike and Roberta continued to work together on the sizing, materials, adhesives, and colors with John's daughter for the ultimate surprise.
Sample custom foot board with mock nameplate provided by Mike.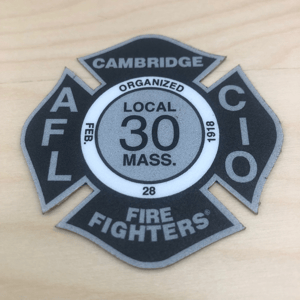 Mike provided us with a number of extremely helpful photos of the customer rear foot boards with dimensions, thickness and finish in mind for the custom nameplate. After all the information was gathered, the NFI Corp team got to work right away to get these custom nameplates into production. Mike was hoping that we could have them be ready for the end of August, his plan was to present them to John on Labor Day weekend. To Mike's pleasant surprise, we delivered ahead of schedule!
The finished nameplates we sent Mike.
Fast forward to Labor Day weekend and we received the best email ever. It was from Mike with photos of John, his Harley and his new custom foot boards with nameplates. He couldn't be happier and we couldn't have been more honored to have the opportunity to give back to our local hero.