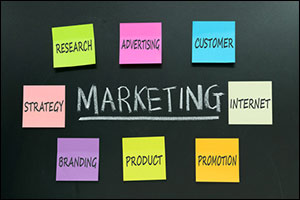 In the world of advertising and brand marketing, there are many different tools that can be used by marketers today that weren't available just a few short years ago. Thanks to technology advances with the internet, social media and satellite broadcasting, it is easier than ever to promote your brand to demographics outside of your local area or region. In addition to these new methods and tried-and-true marketing techniques, brand marketing with stickers has remained a strong means of gaining new customers and retaining customers for the long haul. Whether your professional quality stickers are used to provide information to customers for service-based businesses or as a means of advertising via bumper stickers, car decals and other types of promotional stickers, it is a very cost effective means of brand marketing that just can't be matched by other methods.
Custom stickers and labels are used in many different industries and have been responsible for helping businesses all over the world. People love stickers - whether they are used to call attention to a product on a shelf, increase awareness for a particular brand or remind customers of who to contact when a specific service is needed, consumers respond well to custom waterproof stickers, decals and labels. They are great for small home-based businesses, mail order businesses, service oriented businesses, mid-sized businesses and are even used frequently by large corporate brands.
Where Are Promotional Stickers Used?
They can be used as car decals or stickers on bikes, skateboards and other modes of transportation, providing instant relatively "free advertising" to the businesses that use them and "bragging rights" to the consumers who follow and respect the brand. Service businesses use them to provide contact information for customers to use when they are in need of maintenance, repair or replacement of equipment. Leasing and sales companies use them to keep track of stock, while simultaneously using them to provide contact information and details to current and potentially future clients. There are so many places where businesses can use brand marketing with stickers, the only real limit is your imagination. Custom stickers and labels can be a huge asset to any marketing department, no matter how large or small.
How Do Professional Quality Stickers Help a Business?
In addition to brand marketing with stickers and providing contact information for current customers, there are other ways that custom waterproof stickers and decals can help a business. Studies have shown that car decals lead to a visible increase in leads and sales. They are a great way to expand your reach and advertise to mass groups of people without having to invest a lot of marketing dollars. They are a great tool to use when launching a new business, opening a brand new location, introducing a new product or service and trying to increase your customer base. It is important to design promotional stickers that will effectively introduce your company to a brand new audience in an easy to understand manner.
Remember, many consumer will only have a few seconds to see your sticker on the back of a car on the road; you need to work with the company to create professional stickers that will make an impact and be a memorable experience. Don't go "cheap" on your custom stickers and labels. Working with a professional organization, such as Nameplates For Industry (NFi) who has many years of experience working with designing professional quality stickers will yield the best results.
What Elements Should You Include in Your Design?
You might be sitting there wondering what should be on your professional quality stickers. What type of information should you include that would make the most impact? Some stickers focus primarily on the URL of the company website, directing traffic directly to the main dot-com for the business. Including a "How did you hear about us?" option on your sales page or newsletter sign up page will help you keep track of the effectiveness of your campaign to do brand marketing with stickers. Recent studies have revealed that using promotional stickers that include a company's website address is one of the most effective ways to advertise a company's website.
In addition to the URL, some other elements that you should consider include:
a catchy slogan that will make people think about your company name and the products you sell or the services you provide ("Just do it." - Nike)
a symbol or logo that identifies your company name or brand (the golden arches - McDonald's)
strategic use of company colors throughout the design (red and white - Coca-Cola)
creative use of the company name (name as logo - FedEx)
A phone number, address, promotional gimmick, sales opportunity, special or new product can also be featured on your custom stickers and labels if you do it right. You don't want there to be too much information when brand marketing with stickers so that your message gets lost, but it is possible to put short details, such as a BOGO (buy one get one) sale, new product image or special event in if you are creative. Working with a company that specializes in designing promotional stickers will help. Nameplates For Industry (NFi) has been providing top quality custom waterproof stickers, labels, decals and nameplates to clients since 1975.
To find out more about all of the custom stickers and labels, products and professional services available at Nameplates For Industry, give us a call toll-free at 1-800-999-8900. Our team of experienced customer service agents and designers can help you learn how to be successful at brand marketing with stickers to make the most of your advertising dollars. Give us a call today and learn more about all we can do for you!