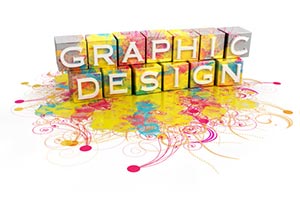 Have you ever looked at one of your competitor's stickers and wondered how they were able to come up with such a professional looking design? There is an art to creating promotional stickers, but once you understand all the elements that are required to design a top performing sticker, you will be able to do it for your company too. Professional quality stickers are as much about the quality of the materials used to make the decals, labels and stickers as they are about the design.
When you start designing with the team at Nameplates For Industry (NFi), you already have a huge advantage. We exceed industry standards in quality across the board and can help you create just about any type of sticker, nameplate, tag or decal you require. Our friendly and helpful customer service agents can even help you with your design. Call us anytime Toll Free at 1-800-999-8900 for help creating self laminating labels, serial number tags, promotional stickers, industry nameplates and much more.
Ready to Give It a Try?
If you would like to design your own professional quality stickers to create a unique product that can be used to create a positive first impression about you and your company, here are the basic tips you need to get started. There are a few elements that are required in order to create stickers that will perform by increasing awareness of your brand, spreading the word about what you do or helping you to sell a specific product. But once you include all of those important parts, the rest is up to you. You can be as creative as you would like!
STEP ONE - Choose a Basic Template
The first thing you need to do is to make some basic choices that will determine how your promotional stickers will look. The choices are pretty simple, but they will affect the impact that your stickers will ultimately have upon your customers and potential customers who see them. You want to create a strong first impression, but you also don't want to include too much information in one little sticker. You want your professional quality stickers to stand out from the crowd, but you also don't want to get too wild and crazy.
Some of the things you will need to decide as this stage include:
SIZE - stickers come in all different sizes from really small to incredibly huge, so it is important to stop and think about what size will work best for the type of stickers you want to create
SHAPE - you can go with the traditional rectangular bumper sticker shape; a basic shape, such as a square, circle or oval; or you can choose something unique with the die-cut options available through NFi to help your stickers stand out
TYPE - think about whether you want a performance sticker that includes serial number tags or barcodes, that can work as self laminating labels, that allow consumers to interact through scan-able QR codes or have other features
COLOR - NFi has an unlimited array of colors for our clients to choose from for the stickers themselves, as well as for the graphics and text
STEP TWO - Choose a Material
There are many different types of materials available to use in the creation of your professional quality stickers. Nameplates For Industry also features various levels of adhesive that can be used to affix your stickers, ranging from light or "temporary" stickers to a more aggressive adhesive, that is designed to stay put for the life of the product. Different options are available, depending on whether you are creating metal or plastic nameplates, promotional stickers, variable data stickers, self laminating labels, window decals or serial number tags. For example, with our serial number tags, custom graphics and text are printed on the underside of either a polycarbonate (Lexan) or polyester material before the consecutive serial numbers or barcodes are added.
Other options that you can choose from can include:
materials that are water and weather-proof, resistant to chemicals and abrasives, as well as extreme wear and tear, yet remain readable, useful and stuck in place
tamper-proof labels that will reveal whether or not the tag has been compromised while in use, as well as UL and CSA approved serial number nameplates
aluminum or metal options in addition to polycarbonate or polyester materials
choice of finishing options, including glossy, matte, metallic and velvet
steel stamping without color, photo metal processing and other unique methods
STEP THREE - Create a Unique Design
Your promotional stickers should be as unique as you and your company, while making sure to effectively express everything you need them to express. Do you want your professional quality stickers to stand out and be a brand marketing tool for your business or are you looking for something more functional that will include serial number tags to be used by your service-oriented business? Do you need contact information, such as a phone number and website address to be included, or are your self laminating labels to be used by your employees without any consumer or client interaction?
Once you decide what you want your stickers to do, who will be using them and how you want to go about achieving your goals, it becomes a lot easier to design something that will give you the results you design. A company logo, some branded colors and all of the functional elements that you require, are just some of the basic things that you can include in professional quality stickers. If you aren't sure what you need or what you want on your stickers, consider speaking with one of our friendly and experienced customer service agents. Choosing to work with the best custom sticker design company around is an important key to your success. Call NFi at 1-800-999-8900 and start designing your custom promotional stickers, serial number tag