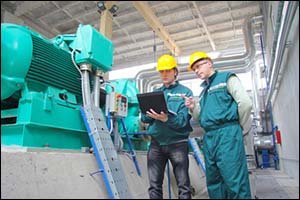 One of the areas where many advances have been made in the development of instrumentation industry products is in the creation of custom graphic panels and keypads. The materials used to make these products is much more durable and affordable to make that it was in the past, allowing for today's more complicated designs for instrument panels and instrument panel pieces. Used across many different industries, including automotive, aerospace, marine, transportation, medical, and audio-visual, Nameplates For Industry (NFi) leads the pack in innovation in product development for clients all over the world.
In fact, the strength and durability of these new products being made today, which exceed the industry standard for thickness and longevity, can eliminate the need for steel support beams in some situations, allowing substantial weight reduction. This is particularly useful for interior graphic overlays and custom faceplates used in the automotive industry, where weight has a definite influence on fuel mileage, as manufacturers attempt to boost MPG on vehicles across the board. Like other components used in these industries where weight is a factor, instrumentation industry products also play an important part.
Cost-Effective and Advanced
Another benefit to some of the changes made in the development of instrumentation industry products is in the cost of creating these custom pieces. Fully integrated units can be designed in a single piece, made from lighter weight materials that can include all the bells and whistles, including a wide range of colors and unique functions, while still providing cost-savings for the developer. NFi specializes in the development of custom faceplates and graphic overlays, providing our clients with the idea solution to recessed moldings, switch assemblies, and front graphic panels and keypads.
Our superior design for these products lies in the printing of these graphic overlays on the sub-surface, or underside, so that they will have more durable, longer-lasting qualities. In fact, due to this process and the materials that we use, which exceed industry standards, are chemical and abrasion resistant, increasing the life of the finished product considerably.
NFi provides our customers with their choice of an unlimited range of colors, and our material options range between .005" to .030" thickness, to meet your unique specifications. We can also provide additional gauges and backing plates, based upon your needs. Our team can help you to design flush displays, which feature sealed fronts and finishes that are resistant to abrasions, that will work together to provide you with long-lasting durability. The custom graphic panels and keypads that we create can be used for electronics, medical equipment, HVAC equipment, commercial and residential appliances, computers, industrial equipment, and of course, instrumentation industry products.
30 Years of Experience
Nameplates For Industry has well over 30 years of experience in the manufacturing of custom printed products right here in the United States. This longevity has helped us to collect a very large library of custom made dies or profiles, that we can offer to our clients as stock options, providing more opportunities for unique shapes and sizes, at a fraction of the cost for developing custom solutions. When custom options are required, we can create dies or profiles to your specifications. We can accommodate all of the shapes, cutouts and holes required using our standard cutting tolerances of +/- .010". Tighter tolerances, if required, are also available for an additional cost.
Some of the additional options available for instrumentation industry products includes:
embossing - available for any of our custom printed products, including pillow and rim embossing, as well as other, more complicated, embossing techniques and services, such as LED domes and Braille, as requested by our clients
laser cutting - we utilize optically registered laser cutting to provide fine precision and prototyping for close proximity cutouts, such as spacer guides; we can laser cut custom shapes and sizes with typically tolerances of +/- .005", which would be impossible using a steel rule die
deadfront graphics - this feature is designed to be backlit, yet not visible until it becomes lit; various colors can be created by using a white light source with translucent inks or by using colored LEDs; best effect when using a very dark or black background; work with our experienced custom designers for the best results
backlit graphics - visible when not lit, but become functional indicators when they are lit, a button-like feel comes from the addition of urethane doming; great for automotive industry indicators for daytime and night time colors, allowing for light-up of turned on instruments when vehicle lights are on
Options for Materials & Surface Finishes
When you contact NFi to help design custom faceplates, graphic overlays, graphic panels and keypads, as well as other instrumentation industry products, we can provide you with a wide range of options for the materials that will be used and the surface finishes that will be applied, to not just get the look that you want, but the level of durability and the feel of the product as well. Lexan® or polycarbonate, is excellent for outdoor applications and is available between .005" - .030" thickness; Mylar® or polyester, has extended superior resistance to chemicals and is very flexible, ranging between .003" and .010" thickness; and PVC, which is a scuff-resistant vinyl providing superior resistance to abrasion, and ranging between .006" and .030" thickness.
The finishes that are available for these products include glossy, with a hardcoating for extra durability; matte, for a smooth, non-reflective finish that is great for scratch-resistant windows and keys; textured, which increases abrasion resistance and can be used to diffuse digital displays; brushed, which creates an anodized aluminum appearance; and Texturite®, which is a selective textured finish that is used to enhance graphic appearance or create non-distorting display windows for instrumentation industry products. Work directly with design specialists who can assist in choosing the best materials and finishes for your products to get the desired results.
Contact Nameplates For Industry for Instrumentation Products
If you are interested in learning about the materials and finishes available, as well as all of the stock and custom options offered at NFi for your instrumentation industry products, give us a call toll-free at 1-800-999-8900 and speak with one of our friendly customer service agents. We can help you create custom faceplates, graphic overlays, graphic panels and keypads, as well as other top quality industry products. Call today for a FREE estimate on any of our products or services.