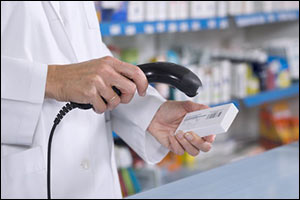 One of the most dynamic and unique industries available to help businesses to achieve their multi-layered goals is the custom sticker industry. Stickers, nameplates, domed labels, waterproof decals - the sky is the limit for the number of options and variations available. Professional services like Nameplates For Industry (NFi), can be used to help marketers, small business owners, corporations, industrial businesses, retail organizations and much more to create the tools they need to help them grow their companies.
So whether you need stickers for your service oriented business, decals to help you keep track of stock in your retail business, nameplates to stay on top of equipment and tools, or labels that can be used to identify assets, NFi can help you design a truly custom and affordable solution to suit your specific needs. Our team of highly trained customer service agents and designers can assist you every step of the way to create great looking, attention getting and purposeful custom waterproof stickers that will stand out from the crowd and last as long as you require.
What Is Subsurface Printing?
If you browse the NFi website for just a few minutes, you will likely see the term "subsurface printing" at some point or another. This phrase is used to describe a process that we use here to create waterproof decals, domed labels and other products that will remain visible regardless of the conditions, including extreme weather, sunlight, exposure to chemicals, water, abrasives and more. Subsurface printing is just one of the many details espoused by NFi that makes our products above and beyond anything you could ever print on an office printer or purchase from a cheap supplier.
All of our custom waterproof stickers, domed labels and waterproof decals are designed to work with just about every industry. As a result, the products that we produce are some of the most durable within the sticker, label and nameplate market today. Your custom graphics, text and images are printed on the underside of a polycarbonate or polyester film that is either glossy or velvet, depending on the customer's preference. Additional items can also be added to these products, including consecutive serial numbers, barcodes, QR codes and other interactive features.
What Is "Aggressive" Adhesive?
Another term that we use here a lot at NFi is aggressive adhesive. This phrase is actually quite accurate in that the adhesive that we use aggressively adheres to just about anything you could ever want it to stick to for your business. Our adhesive exceeds the industry standard and is stronger and thicker than our competition. In fact, we put so much stock in our aggressive adhesive that it is used on all of our products, from basic waterproof decals to domed labels, serial number tags and custom waterproof stickers.
When you contact NFi to place your order for standard or custom stickers, make sure to speak with our customer service agents about the type of use that the decals or labels will be getting. For example, stickers that are designed for outdoor use should have a stronger, even more aggressive adhesive and subsurface printing to protect your design and the information you have included. Stickers and decals that are used indoors might not need as much aggressive adhesive or require any special printing options.
Serial Numbered Tags
There are lots of options that you can add to your custom waterproof stickers, decals and labels. Serial numbers can be used in a number of ways to control stock and monitor inventory, while barcodes and QR codes can be used interactively in other ways. Whatever features you want to add to your domed labels as part of the subsurface printing, make sure to include them when you place your order. In addition to custom waterproof stickers, domed labels and waterproof decals, there are other products available at NFi that can be used with serial numbers, barcodes and features.
metal or plastic nameplates
tamperproof labels
nameplates that are UL and CSA approved
photo metal processing
custom finishes, including glossy, velvet, metallic or matte
imprintable labels that can have serial numbers added on-site
Choose from a wide variety of other options, including colors, sizes and styles to customize your order even further. Serial numbers can be listed as sequential, alphanumeric or even random on all of your domed labels, waterproof decals and stickers. There truly is no limit to all of the custom designs and options you can include when you work with Nameplates For Industry.
Start Designing Your Custom Decals Today
You can contact NFi by calling 1-800-999-8900 to start designing your own custom products. Choose from a wide variety of custom and standard options for best results. Our custom waterproof stickers, domed labels, decals and nameplates can be customized to suit any need or industry demand. Call today for a FREE quote on any of our services or to place an order for our top quality products.