OSHA's final GHS deadline for further improving safety and health protections is about to take effect on June 1, 2016. With the goal of increasing safety standards for employees who work with and around chemicals, the required changes to OSHA's Hazard Communication Standard aligns the U.S. with the Globally Harmonized System of Classification and Labelling Chemicals (GHS). Many deadlines and requirements have been in effect since 2013 and now the final standards will need to be completed.

Source: OSHA.gov
The final deadline has a widespread impact on many industries. It is imperative for companies and their workers to have the right safety information clearly displayed on durable, high-performing labels. With so many changes at once, it may seem impossible to keep up. Here are the major changes you need to know: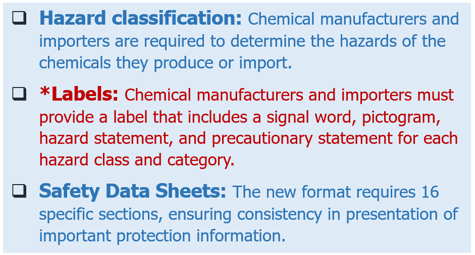 Labels & Compliance
There are several new label elements and requirements (below). NFI can help you navigate the many specifications and create customized products and solutions with a fast turnaround ... keeping your company and your workers compliant and safe.
Symbols called "Pictograms"
Signal Words
Hazard Statements
Precautionary Statements
Product Identification
Supplier/Manufacturer Identification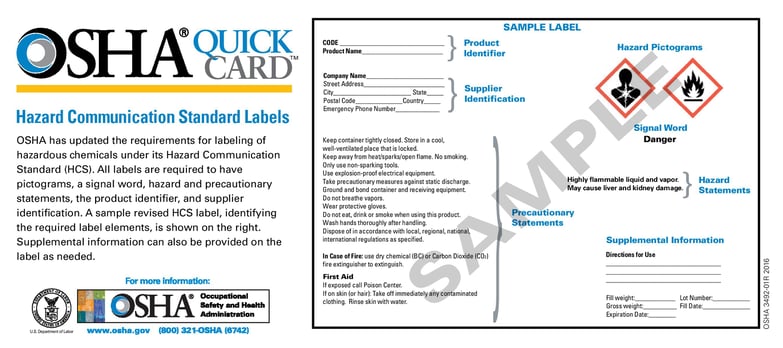 To get you started, here is a useful guide with downloadable OSHA Pictograms . Let us know what you need and NFI will take care of the rest!