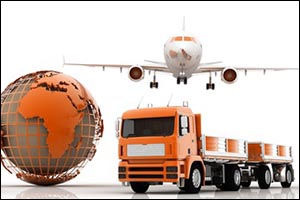 There are so many tools available to help streamline, organize and keep control of information for the transportation industry. In particular, motor vehicle transport, including the professional trucking industry and commercial delivery services, which can provide services for business clients and consumers alike, can really benefit from the abrasion and weather proof serial number tags and professional quality stickers available through Nameplates For Industry (NFi).
In addition, the trucks and other commercial vehicles that are used to transport goods across the country and around the world, can also benefit from asset management and employee safety tools available through our top quality metal and durable plastic nameplates, which are often used to create custom instructional and safety plates for the transportation industry as a whole. Our attention to detail and ability to create products that exceed industry standards, including UL and CSA products, has helped us to stand out as a leader in providing reliable results to our clients.
Materials Matter
When it comes to creating professional quality stickers and other products for the transportation industry, it is important to use materials that will stand up to everything that this job entails. For example, exposure to all kinds of weather, abrasives, chemicals and much more, all need to be taken into consideration. The materials that we use to create our serial number tags, as well as for instructional and safety plates, must be chemical, abrasion and weather proof. We commit to providing custom products that are designed to outlast the products that they were created to be used with, and that includes orders for clients who work in this hardworking industry.
Subsurface Printing - Nameplates For Industry has earned a reputation for our subsurface printing. We utilize this process to create our domed labels, serial number tags, waterproof decals and other types of professional quality stickers and nameplates to create products that will remain visible, readable, useful and stuck in-place, regardless of the surrounding conditions. Extreme weather, including snow, rain, sleet, sunlight, wind and ice; extreme temperature, covering hot, cold, dry and humid conditions; and abrasive conditions where scratch resistance is a must. Our products are also designed to stand up to exposure to chemicals, fresh water, salt water, and many other situations where most other stickers and tags would fall off or become unable to be read or used.
Aggressive Adhesive - Another industry term that we are known for within the industry is the term, "aggressive adhesive." What that means is that the adhesive that we use for our professional quality stickers aggressively adheres to just about any type of surface, product or situation that you could want for long-lasting, durable results. We offer multiple adhesive options to our clients, ranging from temporary stickers to products that will out-last whatever you want them to be stuck to for your transportation industry business. Our adhesive exceeds the industry standard and is designed to be much thicker and stronger than our competitors. We can use this aggressive adhesive on just about anything, from your custom instructional and safety plates to serial number tags for asset management, and everything in between.
Sticker Materials - Depending on the type of products you choose to create, we have other choices that can be selected for your custom order. Your serial number tags and other products can be printed into the underside of either a Mylar® (polyester) plastic label, a transparent PVC (vinyl) nameplate, or a Lexan® (polycarbonate) nameplate to create your sub-surface professional quality stickers and labels, featuring our aggressive adhesive. Those materials can be made in an unlimited array of colors and the nameplates can be created in a custom thickness, ranging between .005" to .030" thick. The materials that we use are designed to create some of the most durable, long-lasting stickers, labels and nameplates available for the transportation industry today.
Extra Options
In addition to the basic materials that we use to create your products, including our subsurface printing, aggressive adhesive, and amazingly durable materials, there are also other options for you to choose from to further customize your professional quality stickers, tags, labels and nameplates. Custom graphics and text, as well as images and photos, will all be printed on the underside of the Mylar® or Lexan® film to protect them from whatever they might come in contact with while on the job. Finishes can also be chosen, including glossy and velvet, depending on your preferences or the needs of the products themselves.
Additional features can be added to increase the function of your products, including barcodes, QR codes and serial number tags, either using custom numbers, sequential numbers or random numbers, depending on your needs. Make sure to ask about other useful tools that can be added or created as separate products to assist your transportation industry business, including Capturite® self-laminating labels, computer logos, die and laser cut nameplates, variable data products, roll labels, UL and CSA products, Apply-A-Print® products, and a wide range of faceplates and overlays, membrane switches, front panels and more.
Top Quality Products for Transportation Industry Businesses
If you work in the transportation industry and you are looking for custom solutions to help manage, streamline, organize and provide more control for your business, consider the products and custom services available at Nameplates For Industry (NFi). Since 1975, we have been providing top quality products and custom options that have earned us an invitation to be involved in industry associations and receive top industry honors. Please give us a call at 1-800-999-8900 and ask to speak with one of our highly trained and experienced customer service agents to start creating your custom industry solutions.